Sedgley Beacon – Past, Present and Future
The next meeting of the Society takes place on Thursday 9th November at 7:30 pm in St. Andrew's Church, Bilston Street, Sedgley. The speaker is Simon Atkinson, Conservation Manager of the Birmingham and Black Country Wildlife Trust.
Simon will outline exciting projects for the limestone landscape and historical features including the neglected Victorian tower. The landmark hill is widely regarded as Dudley's most accessible viewing point for Wales, Wolverhampton and large parts of the Black Country.
Re-establishing Sedgley Beacon as a major greenspace attraction will be expensive. Dudley Council and the Wildlife Trust need to apply to the Heritage Lottery Fund for finance to support some aspects of the 10 year management plan announced in August 2012.
For over twenty years community groups have expressed concern over the lack of investment in Sedgley Beacon. This meeting is an ideal opportunity to see what has been achieved and what is promised.
As usual visitors are invited to come along – admission £1. Annual membership of the Society costs £5 and gives free access to the programme of talks.
Happy Birthday to Zoo
In the 1930s the Third Earl of Dudley proposed a novel use for his castle grounds by adding a modern menagerie. On May 15th 1937 he opened a zoo to the public complete with some Modernist structures to house animals. It was an outstanding success and became the Black Country's premier day-out.
The venture struggled in the 1970s until effectively saved with Dudley Council money and the formation of a charity – Dudley and West Midlands Zoological Society (1978). In the last two decades substantial investment in the infrastructures for both animals and visitors has taken place.
This year's 80th birthday celebrations have seen even more animal enclosure improvements and the opening of a new entrance and extensive car parking. However, the original iconic wave entrance (see photograph) can still be used and is a fitting gateway to the attraction.
All age favourites include penguins, meerkats, giraffes, tigers, and chimpanzees, but alas no elephants. More familiar animals can be found in the popular revamped farmyard setting.
Last year 300,000 people marvelled at the 900 year old castle surrounded by over 1,500 animals. Plan your visit to Dudley Zoo now.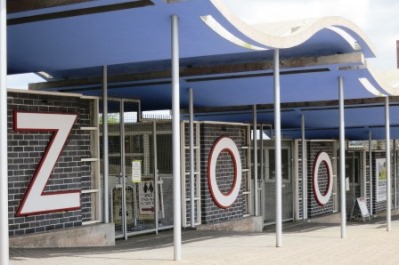 The SLHS 2017 / 2018 Programme

The 2017/2018 Programme promises another set of informative and stimulating talks from local experts. Returning favourites such as Ian Bott, Ned Williams and Mary Bodfish will be talking on subjects as diverse as shops, Smethwick and graveyards!
Meetings take place at St. Andrew's Church on Bilston Street in Sedgely, and are scheduled for Sept/Oct/Nov 2017 and Jan/Feb/ Mar/May/Jun 2018. The society is very friendly and, as always, visitors will be very welcome.
2017 Summer Teaser

Not the prettiest building sitting on the Sedgley Manor boundary yet a famous hall of memories.
Send an email naming the venue.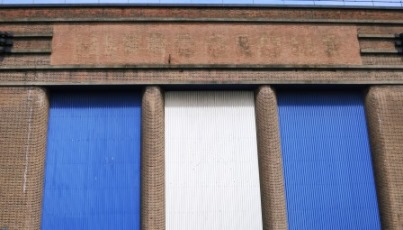 Sedgley Local History Society [SLHS]
Sedgley Local History Society [SLHS] is a Black Country group based in the village of Sedgley, which is situated at the northern tip of Dudley Metropolitan Borough and just 3 miles south of the centre of Wolverhampton.
Here, the heritage of the Manor of Sedgley, in south Staffordshire, is focused through its nine villages - Sedgley, Gospel End, Cotwall End, Upper Gornal, Lower Gornal, Woodsetton, Coseley, Ettingshall and Brierley. A history of people, places and events.
Please contact us if you have any comments, suggestions, contributions or questions.

Please note that genealogy isn't a prime interest of SLHS - it's a huge specialist area in its own right. We provide a list of useful sites on our genealogy links page that will help you to begin your research, however if you have a specific query drop us a line!