Sedgley – All Saints and Village Memories

The Society's new season of talks begins on Thursday 12th September at 7:30 pm in St. Andrew's Church, Bilston Street, Sedgley. The speaker is Martin Jones the web editor for All Saints' Church.
Martin has developed the website to include memories illustrating the rich links between church and village life. He has encouraged people to raid their family albums and tell stories. This approach has created a valuable archive of photographs and personal accounts.
Martin will be illustrating his talk with pages from www.gornalandsedgley.org.uk.
As usual visitors are invited to come along. Individual talks cost £1. Annual membership of the Society costs £5 and gives free access to the programme of talks.
Walking Around Dudley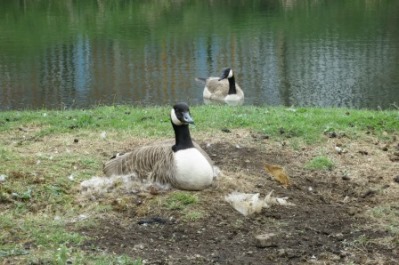 Dudley's parks, green spaces and canal towpaths offer great opportunities for walking for pleasure. Create your own route or choose from regularly organised walks covering all parts of the borough.

Organised Dudley walks and activities can be found at www.dudley.gov.uk/greenspacesforhealth

Plot a Dudley walking route at www.walkzone.dudley.gov.uk
Pre-planned Dudley routes can be found via www.walk4life.info

Plot a walking route countrywide at www.walkit.com
Sedgley Churches Local and Family History Day
On Saturday 14th September from 10:30am to 3:30pm two Sedgley churches are opening as part of England's Heritage Open Days weekend.
All Saints' Church, Vicar Street, Sedgley was rebuilt in the 1820s, on the site of a Romanesque building, to a neo-Gothic design by Thomas Lee and is Grade II* listed. Displays in the church aim to link memorials in All Saints' to the families to which they belonged, the places where they lived, and the part they played in the story of the parish. Members of Sedgley Local History Society and of the Birmingham and Midland Society for Genealogy and Heraldry will on hand, to give advice on local history and family research. There will be a craft fair in the church hall, where refreshments are available.
Saint Chad and All Saints Roman Catholic Church, High Holborn, Sedgley will also be open, with displays including the remarkable continuation of Catholicism in the area after the Reformation.