Merry Christmas and a Happy New Year

"And it was always said of him, that he knew how to keep Christmas well, if any man alive possessed the knowledge. May that be truly said of us, and all of us! And so, as Tiny Tim observed, God bless Us, Every One!" - Charles Dickens, A Christmas Carol (Published, December 1843).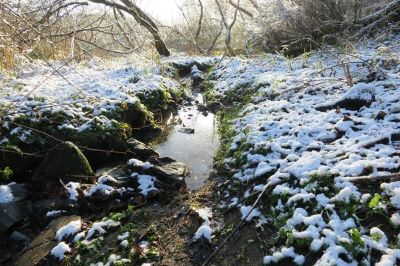 Black Country Geopark
In July 2020 UNESCO announced an area within the boroughs of Dudley, Sandwell, Walsall and Wolverhampton would be designated as a Global Geopark.
Initially forty Geosites are highlighted including seven locations in Sedgley Manor: Wren's Nest NNR; Cotwall End LNR; Sedgley Beacon; Castle Hill Zoo & Woodland; Coseley Canal Cutting & Tunnel; Holloway Street Sandstone Quarries, Upper Gornal; The Gorge, Hurst Hill (northern part closed). All have free public access except the Zoo & Castle.
Check out the full story and details of all the Geosites.
2021 – Autumn Teaser Answer

This horse trough is a good example of a once common roadside placement. We asked if you could locate the item and its story.
The trough is on the grass verge in front of a residential home at the junction of Northway and Wolverhampton Road. Originally it was placed on the opposite side of the road for horses to use before the long steady climb to Sedgley.
By the second half of C20th the trough (c.1915) was neglected and out of use. In autumn 1997 The Friends of Kidderminster Railway Station removed the trough for installation outside the station.
After Dudley MBC stepped in the trough was returned in early 2001 and placed in the new position. Kidderminster cast a replica for own use!
The original inscription is barely visible:
"Blessed are the merciful for they shall obtain mercy - Erected in memory of a lover of animals"